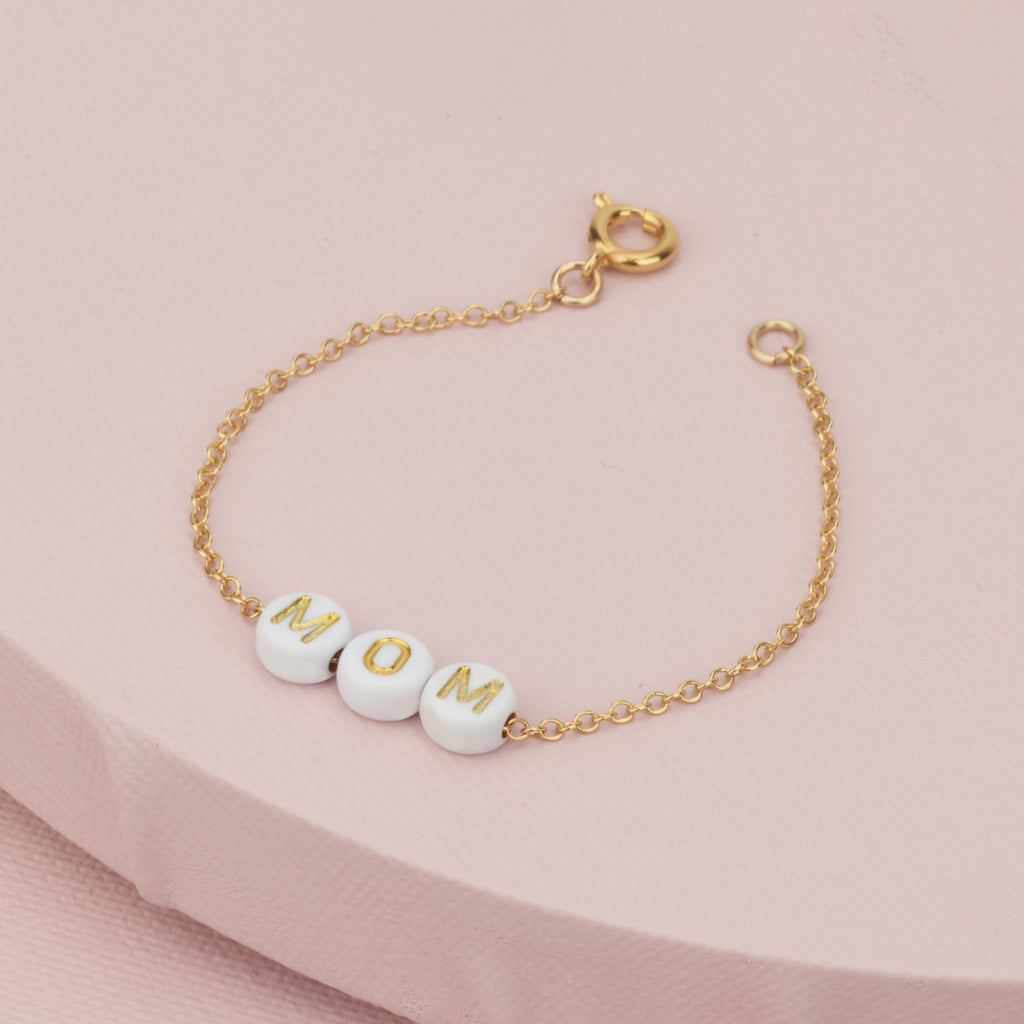 Mother's Day isn't the only day we should remember the mothers in our lives (sisters, grandmothers, friends, aunts, stepmoms) but it's a great excuse to celebrate them with memorable gifts. Jewelry is definitely a way to make someone feel special. So our HLcollection team created a list with the best jewelry presents you can gift your mom. From personalized necklaces to stackable rings, we are sure you are going to find some good things to get your mom for Mother's Day.
The perfect mom necklace
A handmade crafted necklace is a perfect way to show any mom appreciation. Take a look at this Gold Lace Chain Necklace for example. This 14K gold piece is classic combined with vintage trends. Perfect for a woman that likes delicate yet fashionable jewelry items. 
If you are looking for a more sentimental and feminine approach, get inspired by HLcollection  Tiny Diamond Heart Necklace. Timeless and elegant, this mom necklace features a gold classic heart outlined with pave cubic zirconia gems.
The combination of gold or silver with pearls can never go wrong. Take this Freshwater Pearl Necklace as an example. Superb!
Stackable rings for her
Ring stacking is a fashion trend and a way to express personal style. If you know well the women you are celebrating, these can be heartfelt mother's day gifts. HLcollection ring selection is perfect for creating amazing looks and honoring a milestone, like motherhood - a perfect first mothers day gift. 
Combine the following rings options and create unique mothers day gifts.
This adjustable twisted silver ring is made of high-quality sterling silver. 
The 14K Gold Boho Crescent Ring is that boho touch that is missing to create an amazing impact on your mother's daily look.  
One of our most popular pieces is the Evil Eye Adjustable Ring. Dainty, this 14K gold ring is easy to mix and match with other HLcollection stacking rings.
Personalized Jewelry is always special 
We already shared  the reasons why personalized jewelry is always a great present. The rule wouldn't be different for a special date such as Mother's Day 2022. 
Our personalized collection offers a variety of gold-filled and silver sterling jewelry that surely suits any mother's personality. Our top picks for personalized jewelry items for Mother's Day are:
HLcollection Initial Necklace with Tiny Heart is the perfect gift for those looking for mom and daughter jewelry. You can eternalize your love for your mom by adding 2 initials to this sweet custom 14K gold-filled necklace.
If you are looking for a special beaded name bracelet or a first-time mother, take a look at this 14K gold-filled chain bracelet with a gold letter over each white bead. 
CUSTOMIZE THE BEADED BRACELET FOR YOUR MOM NOW
Mothers or stepmothers of two or more children love HLcollection Monogram Tag Necklace. With this piece, your mother can carry the initials of daughters and sons always with them. 
All HLcollection jewelry is individually packed in a handmade box perfect for immediate gifting. So you don't have to worry about a thing except for your mother's happiness.