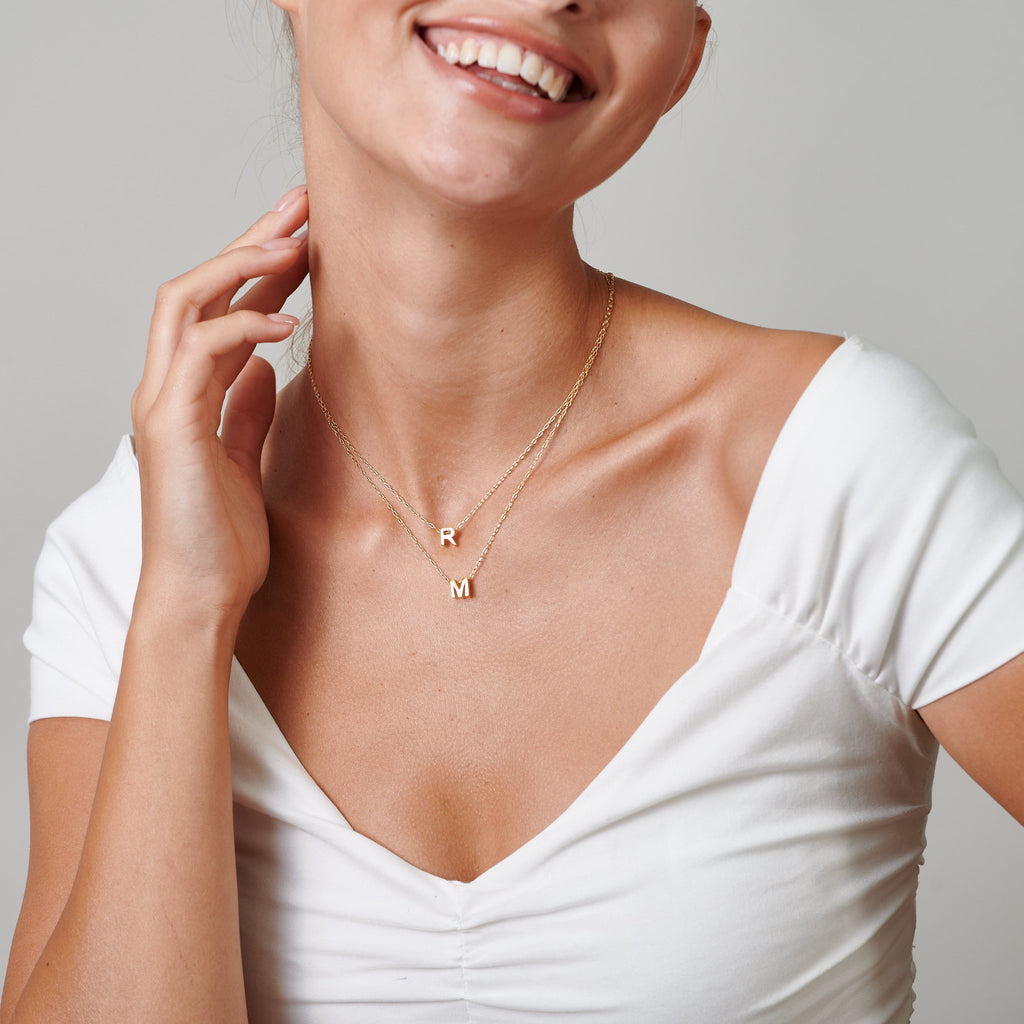 When you personalize, you turn an ordinary gift into a memorable present. This act turns any ordinary occasion into a special moment. Custom gifts also help nurture relationships, create a stronger connection with our loved ones, celebrate friendships, and eternalize moments.
Personalized jewelry is the perfect gift option. They are a unique way of showing the recipient that they are loved and accepted for who they are. Jewelry personalization is an art and we are happy to add some sparkle to your life.
Not convinced? We outlined some reasons why personalized jewelry is a great gifts idea below.
Start Customizing Your Gift Now
Custom Jewelry Tells a Story
Every person has a story full of special moments. These moments become memories that stay with us. And that's what custom jewelry is about. It's a remembrance that stays with us. Be it a bachelorette party with your bridesmaids, your first childbirth, that unforgettable Mother's day, or even a 16th birthday. Jewelry has a way of connecting us to moments in our history.
It's a One-of-a-kind Gift for Her 
One of the best parts about customized jewelry is that it fits the personality, age, or any event. Your loved one or significant other will always cherish it. How many gifts can you say that about? Clothes lose their style, material things break, candles melt away. Jewelry, on the other hand, can last for a lifetime.
HLcollection Custom Letter Beads Gold Bracelet is a perfect versatile custom jewelry. You can add initials, a name, or a special word by choosing the number of letter beads you need.
You Get to Add Your Personal Touch
When you truly know someone, you can create tailored jewelry according to the recipient's preferences. The piece can reflect their personality, sense of style, or even favorite colors. Think about customizing a ring or necklace with their initials, for example. Create a unique connection between you and your loved one.  
Nothing can get more personal than HLcollection Gold Initial Ring featuring a 14k gold-filled personalized charm. It says, "I know and love who you are" without saying a word!
They are Unique and Stylish
When you customize a piece of jewelry, you are creating something unique. It not only strengthen bonds of friendship, but it can also be a great addition to your loved one jewelry collection. They can mix and match it with other items to create bold looks or wear them daily. The options are endless.    
Try creating a gift set mixing HLcollection tiny and large gold letter necklaces. 
Show how much you know your loved ones today by trying out one of HLcollection custom pieces of jewelry.